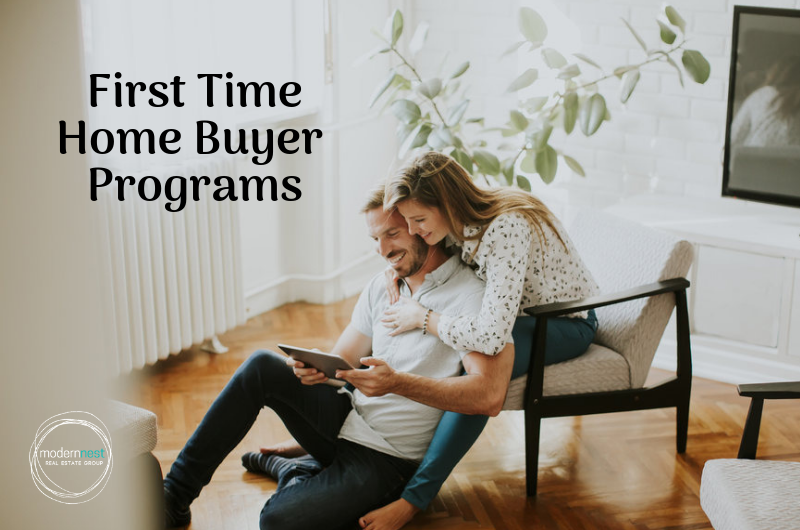 Let's face it, buying your first home elicits so many emotional responses: exciting, daunting, thrilling, intimidating, prideful, overwhelming, affirming, intimidating….. You can go from enthusiastic to worrisome in a matter of seconds. To help reduce some of the financial stress, there are First Time Home Buyer Programs that can help ease the financial burden and ease your anxiety. Take your time and do your research and see if you qualify for one of these programs.

TSAHC, Texas State Affordable Housing Corporation, is a non-profit affordable housing provider in Texas. With a mission statement of "serve the housing needs of low-income families and other underserved populations in Texas who do not have acceptable housing options through conventional financial channels," the organization desires to help those who are less fortunate or fallen on hard times to be able to afford a home for their family. TSAHC provides mortgage loans, down payment assistance grants, and mortgage credit certificates to first-time home buyers.
TSAHC defines a first-time buyer as any family or individual that has not owned or had an ownership interest in a home within the past three years. Ownership interest is defined as any person who is living in the house as his or her principal residence and is listed on the deed of trust. For married couples, both spouses hold an ownership interest, even if only one is listed on the deed. Take this easy eligibility quiz to see if you qualify.
So now that you have decided you met the qualification of a first-time buyer let's outline the programs available to you and see which program best fits your situation.
Home Buyer Programs:
TSAHC provides 30 year fixed interest rate mortgage loans, down payment assistance grants and second liens, as well as mortgage tax credits through the following programs:
Homes for Texas Heroes Home Loan Program: This program is for teachers, firefighters, and EMS personnel, police and correctional officers and veterans. Eligibility is outlined for the heroes program specifically on your civil service occupation.
Homes Sweet Texas Home Loan Program: This program is for Texas residents with low and moderate income.
Program Benefits:
A 30-year fixed interest rate mortgage loan, several rates and loan options available

Down payment assistance (DPA) 3% to 5% of the loan amount

You do not have to be a first-time homebuyer

DPA provided as a grant (never needs to be repaid) or repayable second lien loan
First-time home buyers can also apply for a mortgage interest tax credit known as a Mortgage Credit Certificate.
A Mortgage Credit Certificate (MCC) is a federal tax credit that reduces the amount of federal income tax paid by the homeowner. The tax credit is equal to 30% of the mortgage interest paid during the tax year up to a maximum of $2,000 per year. Homeowners are eligible for the tax credit every year as long as they occupy the home as the primary residence.
Both of these programs can save the homeowner thousands of dollars over the life of the loan and can be combined as long as you meet the requirements of both programs. To ensure you take advantage of these programs follow the below easy steps, and you will be sure to make every penny count toward your new home purchase.
Take the eligibility quiz

Find a lender

Attend a homebuyer education course

Contact me to help you locate your first home.
How many times have we heard every penny counts?