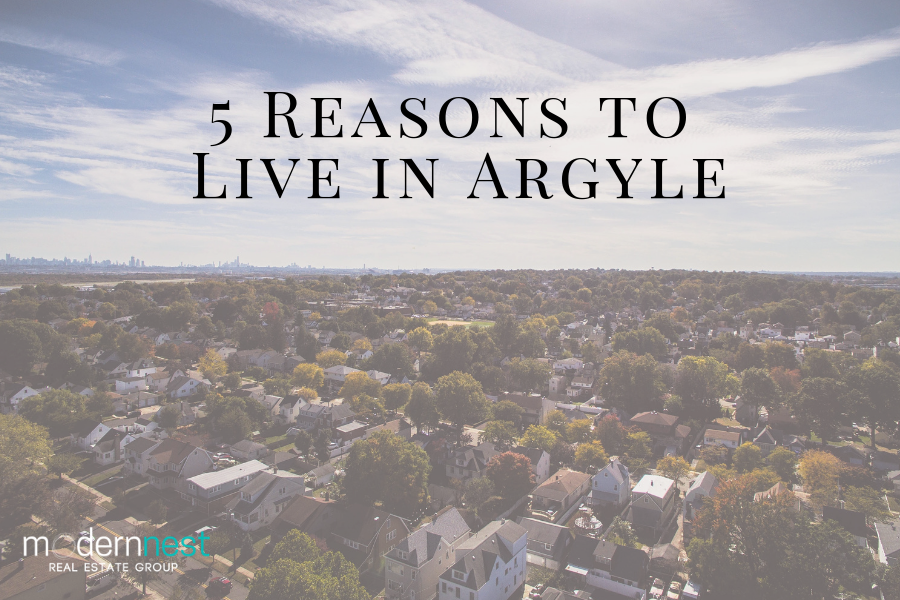 Despite the name, Argyle has nothing to do with a diamond shaped pattern. It is a community known for its beautiful rural character offering an embellished small-town lifestyle. Argyle, a small town feel with a first-class style, is located in Denton County, one of the fastest growing counties in the United States. Known for its beautiful wooded lots and gently rolling hills, Argyle's housing ranges from modest homes on small lots to luxurious homes on multiple acres. Argyle is also known for being situated within one of the largest equestrian farms in the United States.

For those of you considering a move to Argyle, here are five advantageous reasons to make Argyle your home:
Harvest Community
A perfect community to put down your roots, Harvest is a modern Texas community with a rustic affection for the simple life, where farm-to-table gardening inspires neighbors to grow together and live a bountiful life. This 1,200-acre community of 3,200 single family homes revolves around the proud farming heritage of the landowners who came before us. At the heart of the community is an actual working farm that offers education to the community on how to grow their own produce in private garden plots.
Argyle School District
Ranked as the #1 school district in Denton County, and the top 2% school districts in the state and the nation, Argyle Independent School District (AISD) is the perfect place for your child to pursue their career, learn life skills, and develop networking and social skills. With a 16:1 student to teacher ratio, class sizes are small and offer a more productive learning environment. Research has proven that small class sizes lead to increased student achievement because there is a greater opportunity for individual interaction between student and teacher. AISD also offers a stellar athletic program, a strong arts program, and a supportive community.
Restaurants
As we see a transformation of the chef from behind-the-scenes pot stirrer to a culinary rock star, food has become omnipresent across all media platforms, heightening the desires of individuals wanting a food experience instead of a meal. One of the newest crazes has been the reinvention of the food truck. A barbecue outpost in the trees, Bumbershot BBQ serves up some of finest and most delicious meat you will ever experience. Bringing authentic pizza to Argyle is Earl's 377, where Earl bought an old fire station and built with his Italian wife Isabella, the restaurant of her dreams so she could bring her grandma's authentic Italian recipes to life. And we all know what a good cup of coffee does for one's soul, and at Kimzey's Coffee you can find some of the finest brewed coffee in Denton County that will not only soothe your soul but offers a whimsical atmosphere and experience.
Small Town Feel but Big City Living
There are big cities all across America, from coast to coast, even a few gigantic cities, but sprinkled in-between those metropolises, are cities that feel more like countryside than a concrete maze. Argyle is a city that brings the best of both worlds, with small town values and big city attractions within a short drive. Argyle's personality is one of a simpler life, modest and unassuming, but has an elegance and charm that is unique. It offers easy access to many business centers, medical facilities and shopping, entertainment, cultural activities, and professional sporting events. Argyle is a place you want to not only call home for yourself but future generations to come.
Shopping
Although Argyle offers you a bit of the country life, we all have an inner desire for a bit of luxury and indulgence, and the shops at Highland Village gives you a premier shopping experience. It is a unique Mediterranean Spanish style development constructed in 1931 and the first planned shopping center in the United States. Over the years, it has evolved into a shopping center full of high-quality apparel that also caters to the everyday needs of the people. The site of the annual Christmas Tree Lighting, Horse-Drawn Carriage Rides and Celebrations, Highland Village offers something for everyone.